Top 10 Most Loved GTA V Characters
GTA V is receiving lot of attention that many people are eagerly waiting to know the most loved GTA characters. The Grand Theft Auto series are one of the greatest campaigns in the history of video games. The game does not only offer an expansive open world experience; Grand Theft Auto V also parades an engrossing campaign with some of the best characters. These favorite characters fill the game with impressive and expansive skills, and experience.
GTA is originally produced by British development company Rockstar North (formerly known as DMA Design) and distributed by its parent company Rockstar Games. The brand name refers to the term "Grand Theft Auto" used in car theft in America. Today it has become a series of activities. While the actions and visuals behind GTA are incredible, at its heart is a selection of incredible characters. We've taken a look into top 10 most loved GTA characters.
Across the board, many have been celebrating the coming arrival of Grand Theft Auto San Andreas Characters. But behind the scene, there are many characters that helped make the GTA San Andreas series the formidable franchise it is today. This list is a great reminder of how icons have created some of the most memorable characters in gaming. Until the fifth game, San Andreas, came into being, certain characters featured fascinatingly sadistic with a vibrant sense of fashion. The storytelling gets better and better over generations.
In this article, we would discuss the most popular characters of the GTA characters game, so stay with us and read the complied list below.
1.Michael De Santa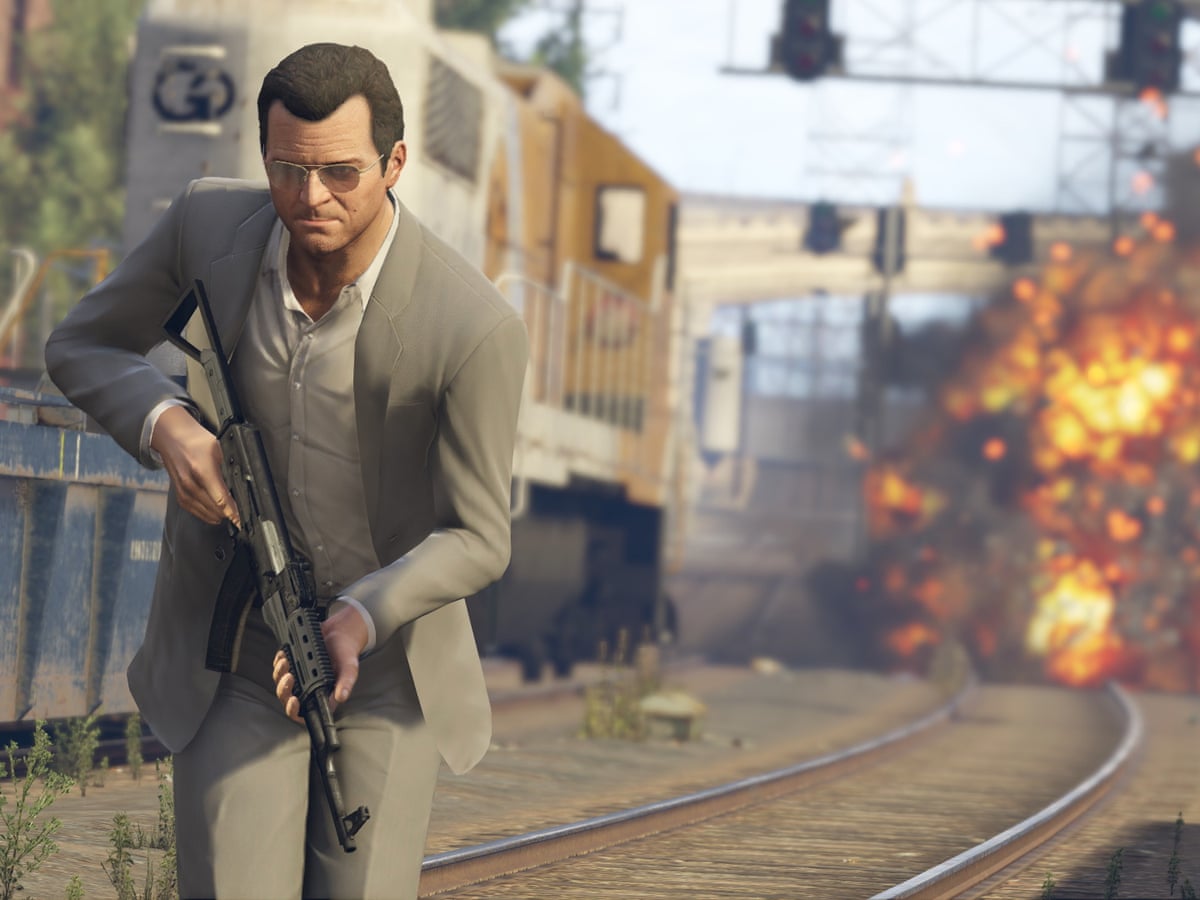 The family man in the heist crew, Michael is one of the most loved characters of among other because of his notable attributes. Michael is actually in witness protection and lives a wealthy life with his family. His special ability bullet-time compliments his character model based on various characters from heist movies. Michael is one of the characters with a normal lifestyle.
2.Trevor Philips
Trevor is the third most intense character with undoubtedly the most entertaining and unrivaled insults. His special ability sends him into a blind rage with some of the most fun to be had. He is portraited as the crazy man, interested in booze and drugs while living in a patched-up trailer, furiously taking out his rage whenever possible.
When you play his storyline you find a shell of a man who feels betrayed and hurt. He wants to keep his friends safe, and genuinely cares about them most of the time. His two-sided personality leads to one of the deepest characters in video game history.
3.Franklin Clinton
Franklin is one of the most loved GTA San Andreas characters being recognized as the first in the series to feature multiple playable characters. Franklin's passion makes him to go to extreme lengths to have them feel completely different when playing as each one by giving them their own special abilities. Franklin is known for special ability in slowing down time when driving to fit through tight spaces.
4.Lester Crest
Lester Crest is the creep with the heist plans. Michael hid him from the FIB, and as a result, Lester made sure no one knew about Michael's fake death. Though a sniveling man with no special abilities, he has his morals straight. He is a genius with computers, and as such, acts as the mastermind behind the game's large-scale heists.
Although he's not a main character and rarely seen on the frontlines the man has a great fanbase over the course of the game. This increased when the silent computer geek started shooting rockets out of Trevor's helicopter.
5.Jimmy De Santa
Jimmy De Santa is Michael's son. His complex relationship with his dad gets himself into a fair few unusual situations. He is the primary a source of comedy in GTA. Even with his crazy relation with his father at the end of the game, his character arc is resolved successfully. He has forgiven his father and can remain in contact with the central characters, depending on the chosen ending of course.
6.Lamar Davis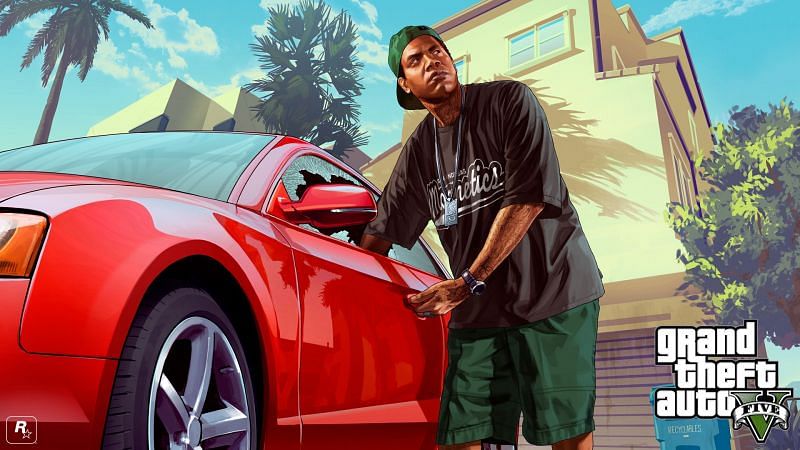 Lamar is a loyal friend to Franklin. Upon realizing Franklin was consciously 'doing something for his homies for a change', he assists the heist gang, although Franklin warned him that he will most likely die. He is famous for his unique language skills. Lamar's relevance to the GTA campaign is at its most prominent towards the start of the campaign. After the starting campaigns he was reunited with Lamar Davis during the 'Deathwish' ending.
Lamar appears to play the role of comedic relief as a sidekick to the more grounded and reasonable Franklin. His character is somewhat trivialized—despite being a violent and ruthless gangster he never harms anyone outside of in-game shoot-outs, and generally projects an image of a harmless, clownish character.
7.Ron Jakowski
Ron is first seen with Trevor when he meets the Online Protagonist. He then gives the Player missions for Trevor, occasionally calling to remind the Player about Crate Drops.
Ron Jakowski is a paranoid conspiracy theorist, entrepreneur, and podcaster. He is an associate and neighbor of Trevor Philips, CEO of Trevor Philips Enterprises, and the host of a podcast during the Blaine County Radio Community Hour on Blaine County Talk Radio.
8.Lazlow Jones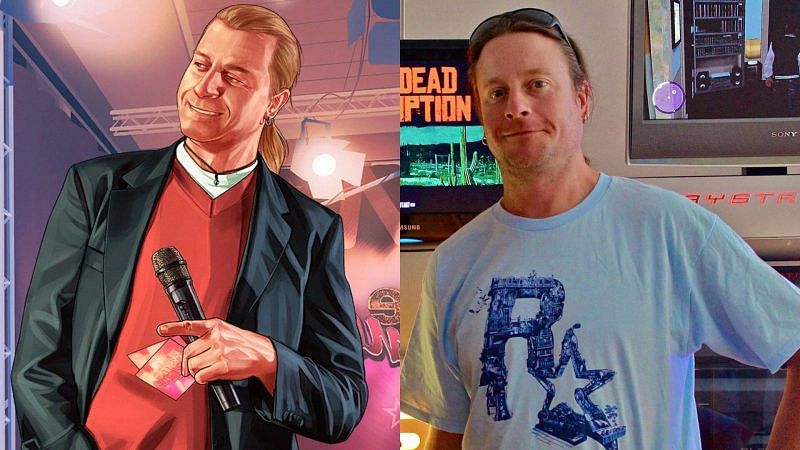 Jeffrey Crawford the famous talk show anchor is portraited as "Lazlow Jones". He writes and produces Grand Theft Auto games. He voices a character of the same name in many GTA games. The fictional rendition of Lazlow is that of a radio host with a media career of more than 30 years, as of the events in Grand Theft Auto Online. In game he comes across as an insecure, vain, pathetic, ill-mannered, whiny, creepy, and perverted weakling, qualities that are played for laughs in the games.
9.Simeon Yetarian
Simeon Yetarian is a character in the Grand Theft Auto series, appearing as a supporting character in Grand Theft Auto V and a main character in Grand Theft Auto Online. He is one of the first mission providers. Simeon owns a car dealership business, however, its crooked just as his sense of morality. He sells cars to people who cannot afford them and then repossesses them via shady finance schemes and other unorthodox methods. In the start of the game he gives missions to Franklin and Lamar as they work there and later on fires them.
10. David Norton
David "Dave" Norton is a character in the Grand Theft Auto series, appearing as a central character and deuteragonist to Michael De Santa in Grand Theft Auto V. Norton is a corrupt FIB agent, working under Steve Haines.
In 2004 when he discovered the whereabouts of bank robber Michael Townley in Ludendorff, North Yankton. Dave made a deal with Michael to surrender his accomplice Trevor Philips to the FIB, whilst Michael would fake his death after being "shot" by Dave. This led to a boost in Dave's career for taking down the "most wanted man in America".
Also check : Best graphics settings for GTA V