New world fishing guide
New World has an adequate amount of exciting mechanics for gamers to dive into, and fishing isn't any exception. From rod types to the unique fish to catch, it's not all reduced and dry. Fishing is one of all five gathering skills in the New World.  A gathering skill that will help you search out fish and different key resources. Here are all you want to understand about Fishing in Amazon's New World.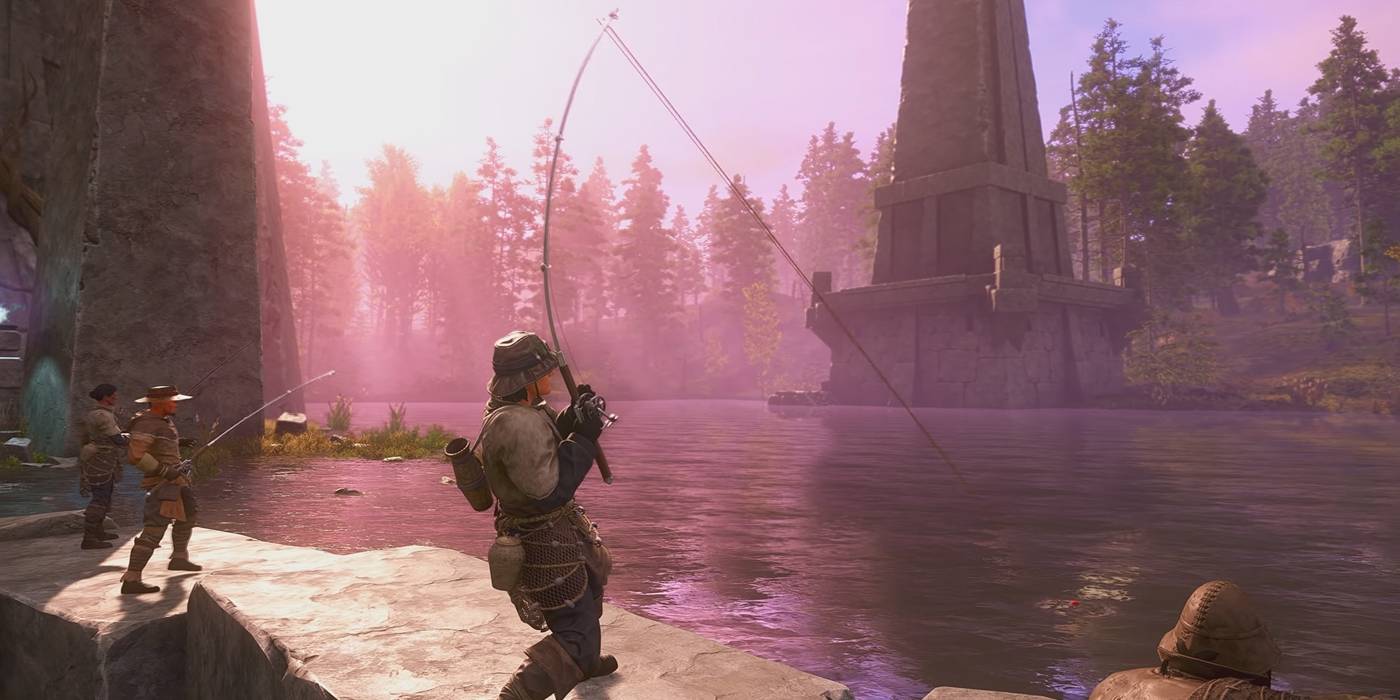 Fishing Poles
You can attain a fishing pole thru crafting, questing, or buying from the trading post. Fishing bait and wearable equipment offer benefits, however are strictly optional, you do not need any to get started.
There are five tiers of fishing rods you can craft in the New World.
This is the most common fishing rod you can craft. You don't need a higher level to attain this you can get it on level 0. The specific perk for this fishing rod is 1 and the Maximum cast distance is 12M.
Ingredients for this pole are       
Treated Wood Fishing Pole
The required level for this fishing pole is 5-7 and the perk is 2 and the maximum cast distance of this pole is 14M.
Ingredients:
12x Timber
3x Coarse Leather
3x Linen
For this fishing pole, you need to be on level 20 and the perks of this fishing rod are 3 with a maximum cast distance of 16M.
Ingredients:
13x Lumber
3x Coarse Leather
2x Linen
Max Cast Distance – 18M
Perks: 3
Required Level: 40
Ingredients:
14x Wyrdwood Planks
3x Coarse Leather
2x Linen
Max Cast Distance – 20M
Perks: 4
Required Level: 60
The chance to catch rear fishes with this pole is 125%.
Ingredients:
15x Ironwood Planks
3x Coarse Leather
2x Linen
Bait
You can discover Firefly Bait by searching in Bulrush or Briar plants, each of which may be discovered surrounding the lake on the Broad Fishing Hotspot and respawn quickly. You'll most effectively get bait from Bulrush about 10% of the time, and from Briar, about 25% of the time, so ensure you hold searching.
How to Fish
You can fish nearly everywhere there may be water however region is everything! There are two types of water, saltwater (ocean and swamps) and freshwater (rivers and lakes). You get distinct fish from each kind of water, and every vicinity has a specific set of fish you may trap in each of these water types.
To begin fishing, stroll to a body of water and press your Cast key. A range indicator will pop up and you may increase the range of your cast by pressing the cast key, freeing it while the indicator reaches your preferred range.
After casting your line, you'll see the bobber indicator. When a fish approaches, the indicator will shake and circulate up and down. Before you try to hook, watch for the indicator's sign to change. Too early hooking can reason the fish to swim away.
You can reel the fish in as soon as it is hooked by pressing the mouse button. However, be cautious to not permit the tension build-up. The mini-game ends while the reel gauge is full. The tension gauge at the middle of each icon is essential to be conscious of. The tension gauge is positioned in the center of the icon. It's green for correct tension and orange for an excessive amount of tension. Your line will snap if tension is simply too excessive and you'll lose the fish. You can generally maintain reeling if you are in the orange region, however, strive not to allow the reel to get into the red area or your line may also snap!
Catching Treasure Chests
You can be fortunate sufficient to seize a Sunken treasure chest rather than a fish! These four-tier chests maintain better-tier objects and are extraordinarily rare in New World Fishing!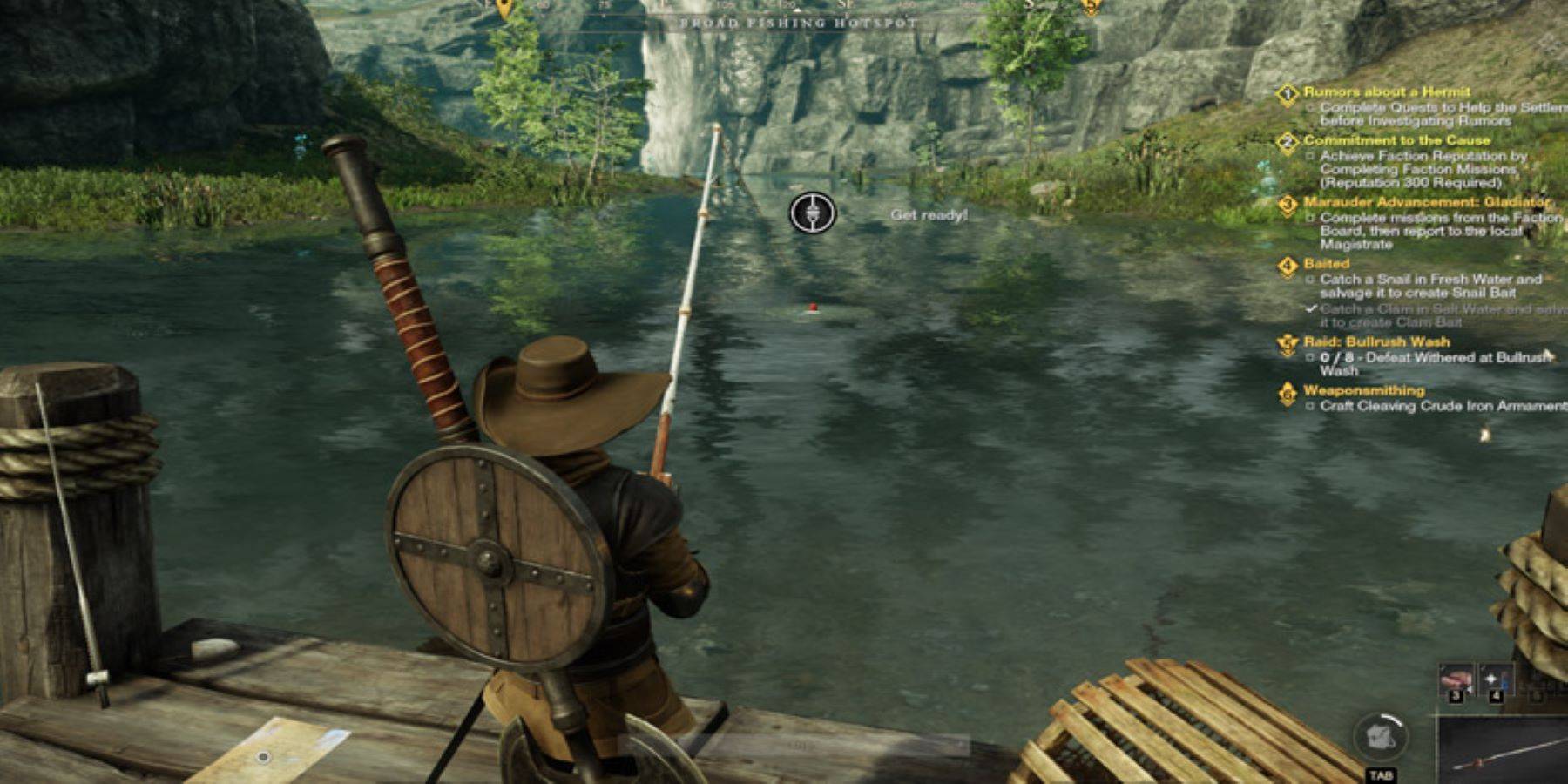 Depth of the water
Water depth affects ​the number of seconds it takes to get a bite.
Freshwater
Deep water: 5 – 15 Seconds
Shallow water: 10 – 25 Seconds
Very Shallow Water: 20 – 30 Seconds
Saltwater
Deep water: 5 – 15 Seconds
Shallow water: 10 – 20 Seconds
Very Shallow Water: 15 – 25 Seconds
These are the way to fish in the new world.
Happy Gaming!